MEDITATION
THE REMOVAL OF LIFE SCRIPTS AND GAMES WITH ENERGY ENHANCEMENT MEDITATION
Transactional Analysis, Eric Berne, and Energy Blockages
EE LEVEL 2 SEVEN INITIATIONS - ELIMINATE ENERGY BLOCKAGES - ELIMINATE LIFE SCRIPTS- ELIMINATE THE POOR ME, THE VIOLATOR, THE BLACK STAR - ELIMINATE - SEE WHAT YOU MADE ME DO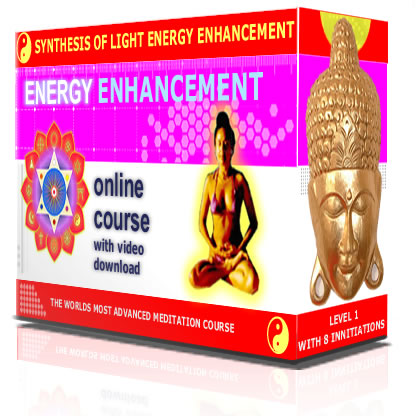 "Thesis. These games are is more than a game. They are life scripts, a plan for your whole life, as they are all over the world.
They are caused by childish Inner Children - formed from childish traumas which are so easily grounded in meditation.
That is why the games are so simple, and once pointed out... So Childish!!
In India, with the dowry and everything a bride is bought at an enormous price and he is in their debt for years.
In the west relatives of a young couple buy them a house, and if there is no stake from the relatives, this role is taken on by the bank.
Thus the aim of both couples, the young man in India with an old wrist watch dangling from his ear to ensure success, and the young man in America with a new wrist watch wrapped around his arm to ensure success, both feel that they have a "purpose" in life.
This is the "Householder" game
META GAMES AND OBJECT GAMES
PLAYED BY PROSPEROS AND CALIBANS
BY ASCENDERS AND DESCENDERS
BY FORREST GUMP AND FORREST GUMP'S GIRLFRIEND

GAME AIM
MASTER GAME INTEGRATION AND SYNTHESIS - SOUL, MONAD, LOGOS, AVATAR OF SYNTHESIS INFUSION - ILLUMINATION
WORLD INTEGRATION INTEGRATION AND SYNTHESIS
RELIGION GAME SALVATION
SCIENCE GAME KNOWLEDGE
ART GAME BEAUTY
HOUSEHOLDER GAME RAISE FAMILY
NO GAME NO PURPOSE
HOG IN TROUGH WEALTH
COCK ON DUNGHILL FAME
MOLOCH GAME WAR, GLORY OR VICTORY
The big celebration, the wedding or housewarming, takes place not when the debt is discharged, but when it is undertaken.
What is emphasized on TV, for example, is not the middle-aged man who has finally paid off his mortgage, but the young man who moves into his new home with his family, proudly waving the papers he has just signed and which will bind him for most of his productive years.
After he has paid his debts—the mortgage, the college expenses for his children and his insurance—he is regarded as a problem, a "senior citizen" for whom society must provide not only material comforts but a new "purpose."
This is the life of Nothing. You come into this world with Nothing; make some money, pay the bills for the hospital and you leave with Nothing!!
As this is written, a sow bug crawls across a desk. If he is turned over on his back, one can observe the tremendous struggle he goes through to get on his feet again. During this interval he has a "purpose" in his life.
When he succeeds, one can almost see the look of victory on his face. Off he goes, and one can imagine him telling his tale at the next meeting of sow bugs, looked up to by the younger generation as an insect who has made it.
And yet mixed with his smugness is a little disappointment. Now that he has come out on top, life seems aimless. Maybe he will return in the hope of repeating his triumph. It might be worth marking his back with ink, so as to recognize him if he risks it. A courageous animal, the sow bug. No wonder he has survived for millions of years.
This is the Existential Position of Eric Berne which is true of any game except the Master Game of Illumination.
Most young people, however, take their mortgages very seriously only in times of stress. If they are depressed, or the economic situation is bad, their obligations keep them going - and may prevent some of them from committing suicide.
Most of the time they play a mild game of "If It Weren't for the Debts," but otherwise enjoy themselves.
Life Games
ALL games have an important and probably decisive influence on the destinies of the players under ordinary social conditions; but some offer more opportunities than others for lifelong careers and are more likely to involve relatively innocent bystanders. This group may be conveniently called Life Games. It includes "Addict," "Defaulter," "Kick Me," "Now I've Got You, You Son of a Bitch," "See What You Made Me Do" and their principal variants. They merge on the one side with marital games, and on the other with those of the underworld. All these games are Implant Blockage created Distractions which are a total waste of time, only removable by Energy Enhancement meditation Based techniques.
Their use is promoted by Hollywood Advertising - Psychopathic Killing as an advertisement for people to join the Army and Indian Bollywood Advertising - Movies all with Dancing and sweet love to get you to enter into the Householder Game and create a massive Population so that a massive army can be generated, and childish novels, football, Vegas and ER as attention distracters from the Master Game.
Life games are a big subject to do with purpose, one of the energies of the Will, of the Avatar of Synthesis.
What is your purpose, your mission in this lifetime?
What is distracting you from your purpose?
SEE WHAT YOU MADE ME DO
Thesis. In its classical form this is a marital game, and in fact is a "three-star marriage buster," but it may also be played between parents and children and in working life.
(1) First-Degree SWYMD: White, feeling unsociable, becomes engrossed in some activity which tends to insulate him against people. Perhaps all he wants at the moment is to be left alone. An intruder, such as his wife or one of his children, comes either for stroking or to ask him something like, "Where can I find the long-nosed pliers?"
This interruption "causes" his chisel, paintbrush, typewriter or soldering iron to slip, whereupon he turns on the intruder in a rage and cries, "See what you made me do."
As this is repeated through the years, his family tends more and more to leave him alone when he is engrossed. Of course it is not the intruder but his own irritation which "causes' the slip, and he is only too happy when it occurs, since it gives him a lever for ejecting the visitor. Unfortunately this is a game which is only too easily learned by young children, so that it is easily passed on from generation to generation. The underlying satisfaction and advantages are more clearly demonstrated when it is played more seductively.
(2) Second-Degree SWYMD: If SWYMD is the basis for a way of life, rather than merely being used occasionally as a protective mechanism, White marries a woman who plays "I'm Only Trying to Help You" or one of its relatives.
It is then easy for him to defer decisions to her.
Often this may be done in the guise of considerateness or gallantry. He may deferentially and courteously let her decide where to go for dinner or which movie to see.
If things cum out well, he can enjoy them. If not, he can blame her by saying or implying: "You Got Me Into This," a simple variation of SWYMD.
Or he may throw the burden of decisions regarding the children's upbringing on her, while he acts as executive officer; if the children get upset he can play a straight game of SWYMD.
This lays the groundwork through the years. For blaming mother if the children turn out badly; then
SWYMD is not an end in itself, but merely offers passing satisfaction on the way to "I Told You So" or "See What You've Done Now."
The professional player who pays his psychological way with SWYMD will use it also in his work.
In occupational SWYMD the long-suffering look of resentment replaces words.
The player "democratically" or as part of "good management" asks his assistants for suggestions. In this way he may attain an unassailable position for terrorizing his juniors. Any mistake he makes can be used against them by blaming them for it.
Used against seniors (blaming them for one's mistakes), it becomes self-destructive and may lead to termination of employment or, in the army, to transfer to another unit. In that case it is a component of "Why Does This Always Happen To Me?" with resentful people, or of "There I Go Again" with depressives— (both of the "Kick Me" family).
(3) Third-Degree SWYMD: in a hard form SWYMD may be played by paranoids against people incautious enough to give them advice (.see "I'm Only Trying to Help You"). There it may be dangerous, and in rare cases even fatal.
My Master, Swami Satchidananda said that, "All the people on this planet are mad. So if we do not act mad with them, they will destroy us!!"
Indeed for this reason the advice of the Yoga Sutras of Patanjali - Book One, Sutra 33, should be taken in dealing with relationships..
1. When people are happy (Star), be happy with them otherwise they will flip into Psychopathic Violators in an instant and make mince meat of you!!.
2. When people are unhappy (Poor Me) be sympathetic - but do not offer advice as they can flip into violators in an instant.
3. Only make friends with and delight in the Enlightened.
4. Stay away from evil... indifference to jealous violators and stars who will make a point of psychopathically destroying you.
"See What You Made Me Do" (SWYMD) and "You Got Me Into This" (UGMIT) complement each other nicely, so that the SWYMD-UGMIT combination is a classical basis for the covert game contract in many marriages. This contract is illustrated by the following sequence.
By mutual agreement Mrs. White did the family bookkeeping and paid the bills out of the joint checking account because Mr. White was "poor at figures." Every few months they would be notified of an overdraft, and Mr. White would have to square it with the bank. When they looked for the source of the difficulty, it would turn out that Mrs. White had made an expensive purchase without telling her husband.
When this came to light, Mr. White would furiously play his UGMIT, and she would tearfully accept his rebuke and promise it would not happen again. Everything would go smoothly for a while, and then a creditor's agent would suddenly appear to demand payment for a long-overdue bill. Mr. White, not having heard of this bill, would question his wife about it. She would then play her SWYMD, saying that it was his fault.
Since he had forbidden her to overdraw their account, the only way she could make ends meet was by leaving this large obligation unpaid and hiding the duns from him.
These games had been allowed to go on for ten years, on the basis that each occurrence would be the last, and that from then on it would be different—which it was, for a few months.
In therapy Mr. White very cleverly analyzed this game without any assistance from the therapist, and also devised an effective remedy. By mutual agreement he and Mrs. White put all charge accounts and their bank account in his name.
Mrs. White continued to do the bookkeeping and make out the checks, but Mr. White saw the hills first and controlled the outgoing payments. In this way neither duns nor overdrafts could get by him, and they now shared the budgetary labor.
Deprived of the satisfactions and advantages of SWYMD-UGMIT, the Whites were at first at a loss, and were then driven to find more open and constructive types of gratification from each other.
Antithesis.
The antithesis to First-Degree SWYMD is to leave the player alone, and to Second-Degree SWYMD to throw the decision back on White.
The First-Degree player may react by feeling forlorn, but seldom angry; the Second-Degree player may become sulky if he is forced to take the initiative, so that systematic anti-SWYMD leads to disagreeable consequences.
The antithesis to Third-Degree SWYMD should be put into competent professional hands.
Energy Enhancement is the Ultimate Antithesis for all games.
ANALYSIS
The aim of this game is the violator to gain attention and energy.
Dynamically the mild form may be related to premature ejaculation, the hard form to rage based on "castration" anxiety.
Note the base chakra fears of dying due to lack of energy of which these actions above speak.
SWYMD is easily acquired by children a learnt behaviour like all the Violator, Poor Me and Star Strategies.
The external psychological gain - avoidance of responsibility and the gaining of attention and energy, is prominent, and the game is often precipitated by the threat of impending intimacy, since the "justifiable" anger offers a good excuse for avoiding the sharing of energy in sexual relations. Many people have one energy connection blocked, which means that they cannot share energy, and always they either give too much or take too much energy.
If we posit that Mr White is energy blocked in one of his energy connections in that he always gives too much energy in sexual relations, then SWYMD is the way he vampirises energy and avoids being vampirised in return.
The existential position is, "I am blameless." "Look, there are only two of us here and it can't be my fault. So its got to be your fault!" VIOLATOR!
Again, because people only have experience of sucking energy from their parents and then their most significant other, and no experience of tapping into the Universal Energy Field, they only know how to be vampires.
These stupid games of Violator and Poor Me are the ways in which humanity unconsciously choose to Vampirise the energy of others.
However, there are some people and groups who choose to do this consciously through the use of the Violator (War) and the Psychopathic Star. For example, Roman Emperors, Napoleon, Hitler, Mao and Stalin were alike unto Gods. They all had fake IQs of greater than 170 and therefore could do no wrong, and had totally blocked heart centers so that they could all contemplate some kind of "Final Solution"
These monsters work in large groups, and use attention and the the implantation of energy blockages which channel life energy back to them along thousands of energy connections created by the implant blockages. These psychopathic types of Vampire are very dangerous as whole populations, "Go to their Graves like Beds". 200 millions died in this way during the 20th century.
Energy Enhancement is the ultimate protection against being Vampirised.
More, it teaches how to exponentially increase your energy by tapping into the Universal Energy Field and eliminate energy blockages.
EE LEVEL 2 SEVEN INITIATIONS - ELIMINATE ENERGY BLOCKAGES - ELIMINATE LIFE SCRIPTS- ELIMINATE THE POOR ME, THE VIOLATOR, THE BLACK STAR - ELIMINATE SEE WHAT YOU MADE ME DO
REFERENCES
1. Berne, Eric. A Layman's Guide to Psychiatry & Psychoanalysis. Simon & Schuster, New York, 1957, p. 191.
2. Mead, Margaret. Growing Up in New Guinea. William Morrow & Company, New York, 1951.

Existentialism as the Poor Me Game
Looking at these many different types of life games it is possible to despair. This is the Existential position of looking at the mechanical people doing their mechanical things. Under the meaningless influence of Energy Blockages whose sole purpose is to Vampirise or Suck energy from you. Inhabiting the, "Meat machine" as described by Tesla, or seen in any of the Movies created by Stanley Kubrick.
This is the Existentialist position which is a very high intellectual and philosophical position which can only end in despair or as the Ultimate Poor Me!! Which always ends in suicide.
Eric Berne himself died at the age of 60, even though he had a brain the size of a planet.
Yet life is more than this. A light shines above us, "Brighter than 10,000 Suns it shines alone!!" and it is waiting for some sign of free will for doing the right thing before it will descend on you and on me, to enlighten us.
Access to this light and the opening of the heart through meditation is the only remedy for the modern existential "Poor Me" disease of despair.
This is the Master Game of Awakening!!
This is Energy Enhancement!!